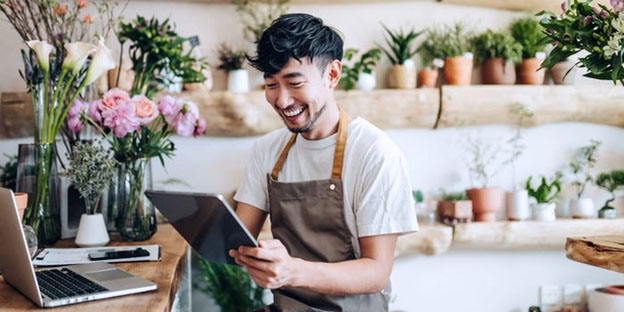 \
Here's Why Customers Expect Personalized Messaging
And How To Meet That Expectation.
71% of shoppers expect personalized marketing from brands, and 76% are frustrated if this expectation is not met.
Implementing personalization strategies, particularly through email and WhatsApp, may help increase customer retention and brand loyalty.
In today's digital age, customers have come to expect a high level of personalization from the brands they engage with. Consumers are accustomed to TV streaming services that curate their viewing experience, or social media feeds that cater content relevant to their specific interests, so it's no wonder people want the same level of personalization from other businesses.
Generic messaging and one-size-fits-all marketing campaigns just simply won't cut it anymore. Customers want to feel understood, and this is especially true for the digitally savvy consumer. According to a 2021 survey conducted by McKinsey & Company, 71% of shoppers expect brands to deliver personalized interactions, and 76% feel frustrated if this expectation is not met.
If you're looking to grow your business, personalizing your emails can be a game-changer, no matter the size of your company. It might seem like a daunting task, but understanding your customer's buying habits can help you make better business decisions and boost sales. In fact, McKinsey & Company's survey also said 76% of customers are more likely to consider making a purchase from a new brand if they receive a relevant offer.
Fortunately, there are now tools available that make personalization at scale possible. The email marketing platforms offer businesses the ability to target their audience, personalize their message, and automate email delivery at optimal times and send automated email responses to customers based on certain key words.
"This level of email campaigning is not currently being taken advantage of in the Jamaican market" commented Andrew Rousseau Managing Director at CGR. "Very few companies are even sending HTML emailers to their customers typically we see an image embedded in an email or a PDF attached with no links or clickable actions available to the customer. This is a missed opportunity and can also frustrate customers who are seeking a richer experience" CGR handles all of FLOW's We currently email campaigns for all 14 business units averaging 750 to 1,000 emailers yearly. The FLOW email content covers a wide range of topics and a multiplicity of templates - Individual Collection Emails using merged client information, Newsletters (HTML Templates), Product Updates, Notices, Events and Surveys etc.
Here's a glimpse at how these resources have worked out for others.
A travel company developed a better picture of who its customers are
To stay competitive and inspire your customers with personalized emails, it's crucial to segment your audience and meet them where they are. One company that excels at this is Pack Up + Go, an online travel company that organizes surprise vacations in the US. The Pack Up + Go team sends different marketing messages to their guests, depending on whether they've booked a trip, completed a trip, or are still considering their first booking.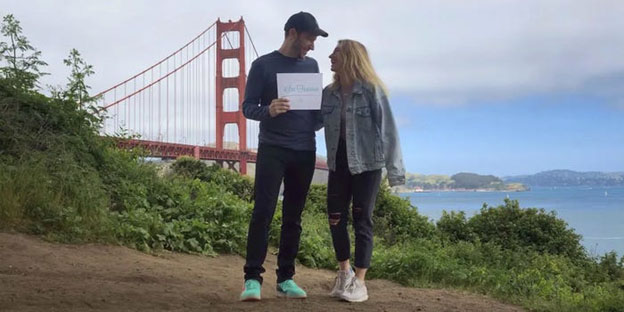 Pack Up + Go
Pack Up + Go uses Mailchimp automations to deliver carefully targeted emails that help customers feel they still have some control of their travel plans (without the burden of actually planning). The company starts by sending customers an automated pre-trip survey where they can choose their desired distance, budget, and other preferences. After the trip is booked, Pack Up + Go uses automation to send travel insurance offers and inspiring options for future vacations.
According to Lillian Rafson, CEO of Pack Up + Go, the company's marketing team values the approach of "test and learn," where they try out new strategies and adapt based on what works best.
An online farm increased sales in just one week
Retaining customers is a key driver of success for any business. Joe Schirmer, owner of the organic farm Dirty Girl Produce, experienced this firsthand when the onset of COVID-19 forced him to bring his business online. By working with Seattle-based start-up Barn2Door, a Mailchimp partner, he was able to create an online storefront for his farm and send newsletters to customers notifying them of available produce.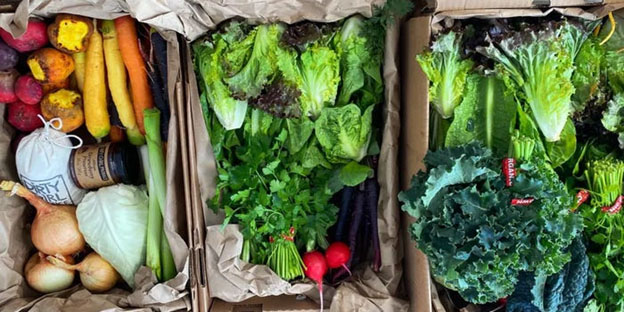 Dirty Girl Produce
After his digital farm store proved successful, he and his Barn2Door account manager, Miranda Kaopuik, strategized on how to use Mailchimp to solve another problem: slow end-of-summer sales. To re-engage old customers at the end of August, Dirty Girl Produce used Mailchimp's Customer Journey Builder to automatically email customers who hadn't made a purchase in the past 60 days with a discount. The results were impressive, with a 35% increase in sales in just one week through targeted marketing to past customers.
A biscuit company's customers helped extend its social media reach
A well-crafted email can be a powerful tool for building brand loyalty, but a poorly thought-out message can quickly erode customer trust. That's why UK-based Honeywell Biscuit Co. made a point to show its customers they care by offering them the chance to opt out of promotional emails that they might not want to receive. For instance, when promoting their Father's Day offerings in 2021, the company allowed subscribers to choose not to receive the email. The response was overwhelming, with over 400 requests to be excluded.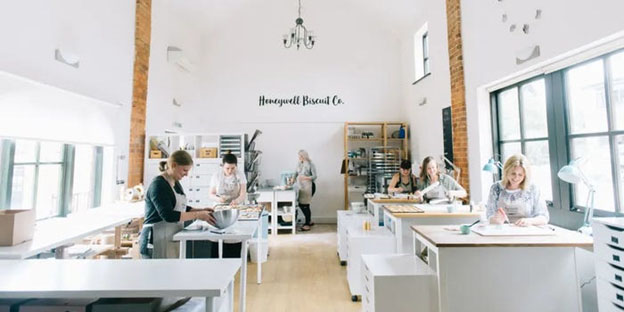 Honeywell Biscuit Co.
Honeywell responded by creating a preference center, where subscribers can customize their profiles. The approach proved so successful that they repeated the exercise for Mother's Day, with customers expressing their appreciation for the thoughtfulness.
"We had people screenshotting our email and sharing it on social media, which had not ever happened to us before," said Gemma Goode, Honeywell's marketing coordinator. By making the effort to understand and cater to the unique needs and preferences of your customers, you can foster stronger relationships and enhance their overall experience with your brand. Personalization is no longer a nice-to-have; it's a must-have in today's highly competitive market. Brands that prioritize personalized experiences are the ones that will stand out and thrive in the long run.